Did you know you can use just about any Amazon Echo device to make phone calls for free? You can do the same in the Alexa app on iOS or Android, whether or not you have an Echo device. You can also call others in your contacts on their Echo devices instead of their phones. These services can be convenient, and they are real money savers for people paying per minute for their cell or landline phone. In today's tech tip we'll show you how to make calls with Amazon Alexa.
Step 1: Open the Alexa App on Your Phone
Making phone calls using Alexa is an opt-in service, meaning you'll need to enable it and set it up before it will work. Open the Amazon Alexa app on your phone, and tap on the menu bars (likely in the upper left). Choose "Things to Try". On that page, choose "Calling". This area reveals several videos and explainers on how to get calling with Alexa set up.
Alternatively, you can simply ask your Echo device, "Alexa, how do I set up calling?" for verbal instructions. Those are nice, but you'll end up needing to work in the app anyways. For that reason, we think it's easiest to start in the app.
Step 2: Give Alexa Access to Your Contacts
In the Amazon Alexa app, open the Communicate tab by tapping on the Communicate button in the bottom row. If you've not done this before, the app will ask for access to your contacts. Tap OK to grant access.
If you want to use the Alexa app to make calls directly from your phone, you can do it from this screen. Simply select the contact you want to call, choose the right number (cell, work, or home), and the call should begin.
Step 3: Talk to Your Echo Device
If what you really want to do is make calls using your Echo device, you should be able to do so after following steps 1 and 2. You have to know the right lingo, however. You can start with a simple phrase like "Alexa, make a call." Your Echo device will respond with a question of its own, asking who you want to talk to.
Some of your contacts can be reached multiple ways, so you'll need to be specific with Alexa. Alexa should understand commands like "Call mom's cell phone" or "call Shawna at work." You can also call numbers not in your contacts list with "Alexa, call (555) 356-4321."
To call another Echo device, simply say "Alexa, call Leslie's Echo." If Leslie has calling enabled on her echo, you'll get patched right through.
If you want to explore phrases in more detail, look back at the "Things to Try" area in the app.
Note: Alexa Can't Do Everything
One thing to note before diving into the world of phone calls with Alexa: Alexa and her associated devices do have some limitations. There are a few types of phone calls that Alexa can't make. First, and most importantly, Alexa can't call 911 or other emergency service numbers. These services need to know where you are, and even though you might think Alexa knows that, the functionality isn't foolproof enough to support emergency calls.
Alexa also can't (or won't) call those pricey 1-900 numbers. (Yes, that's still a thing.) Similarly, directory assistance and information lines of the 211, 411, or "star-88 on any cell phone" variety aren't compatible with Alexa's calling technology. For now, Alexa also won't call internationally, nor will it respond to "call 1-800 CONTACTS" or other letter-to-number prompts.
Conclusion
Making phone calls through Amazon Alexa is a great way to save if you're still counting minutes on your landline or cell phone plan. Follow the steps above to enable the feature and give it a try today.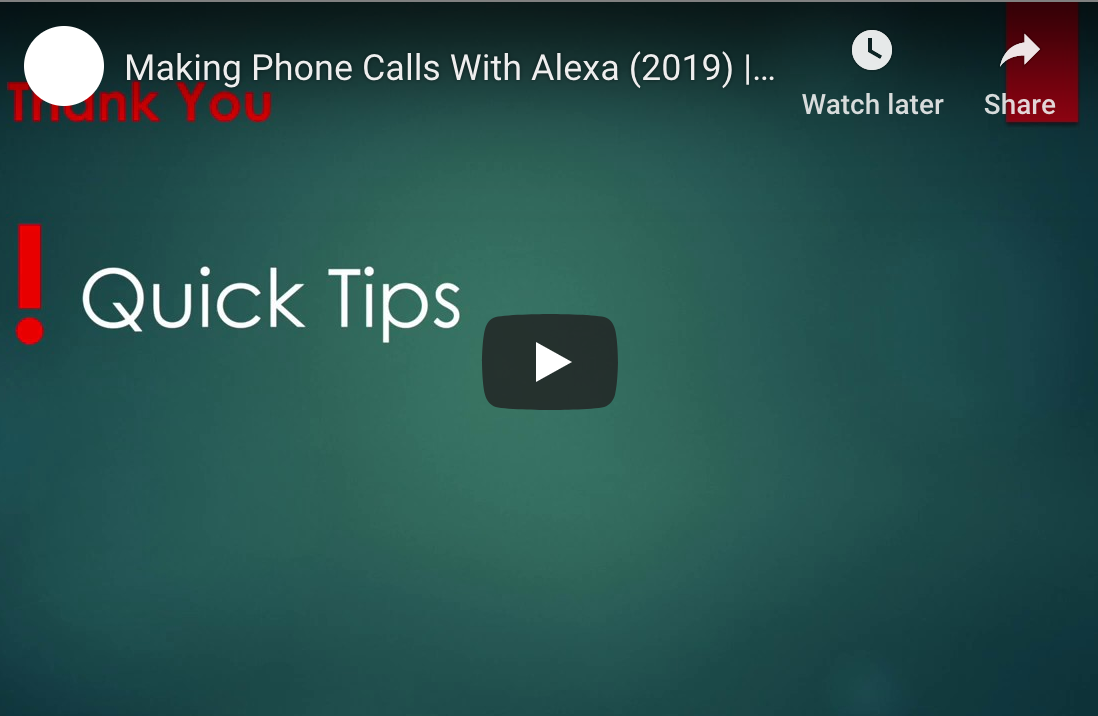 Information Technology Aligned With Your Business Goals?
Philantech3 is a complete IT services & IT support company working with organizations in Spokane.