myGov Outage Upsets Tax Return System Causing Mayhem
If you've experienced difficulties with the Australian Government's myGov website, you aren't alone. The myGov portal — the online system that Australians use to access their employer payment summaries for tax purposes and to access Medicare and Centrelink services — was down on Friday morning, July 12th. Later, a tweet went out announcing services had been restored, but there might be further issues logging in as the system booted back up.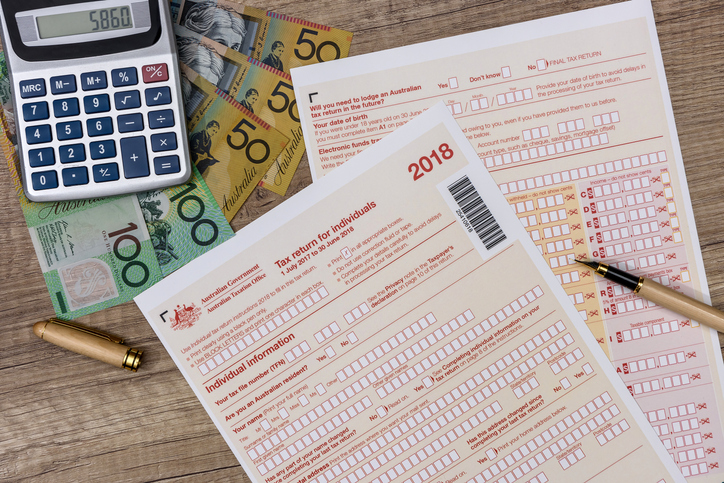 However, while Tax Office service through myGov were affected, the ATO stated that tax returns were still being processed and paid as usual. ABC News reported that the issue with myGov was "a technical issue with a communications switch," unrelated to the Telstra outage. A spokeswoman for the ATO said that they were working to restore services as rapidly as possible and the shutdown would not have any impact on people who had already lodged their tax returns. In fact, the ATO had already processed more than one million tax returns with a value of $882 million paid into accounts that morning. In addition, 110,000 tax refunds worth $292 million would be paid to recipients that same afternoon amounting to a total of 500,000 refunds worth $1.2 billion into people's bank accounts.
Another spokesman for the Minister for Government Services, Stuart Robert, also issued a statement that the system was down, causing problems with access and speed with myGov. Apologies were also issued.
Extended Reporting Deadline for Welfare Payments
The shutdown also caused problems for people who needed to report for welfare payments. One recipient stated the fear that all recipients might have. He was worried that he would be penalised for not reporting his job search efforts on time due to the myGov outage, causing a docked payment. This man, a 55-year-old living on the central coast of NSW, had been searching for a new job since January, but currently was relying on Newstart. When he called his employment services provider, they told him they didn't control myGov, so he was out of luck. After that, he was worried that Centrelink would impose a penalty because he couldn't log in. That assumption turned out to be false according to a statement from a Department of Human Services spokeswoman. She further related that "all services are now available, however a small amount of people may still experience intermittent issues logging in as we return to full capacity."
An investigation is already underway to determine the cause of the shutdown, but it wasn't due to a cyber attack. She also confirmed that all regular payments were dispersed overnight, and apologised for any inconvenience the outage caused for users. The deadline for reporting employment income was extended until 7:30 pm AEST, and it was suggested that only people with urgent business use the site until it was fully restored.
One user, Jeffrey, who lives on the south coast of NSW, complained that his pension payment didn't appear in his bank account as stated. It normally appears every second Friday morning according to ABC News. He tried to call Centrelink, but wasn't able to connect. He was worried about being late on his rent payment.
Telstra Apologises for Expensive Retail Outage
Telstra offered an apology to customers after a national outage Thursday, July 11, in the afternoon which was caused by an unusually large volume of traffic across the network in New South Wales.
Telstra has apologised to its customers following a national outage on Thursday afternoon, saying it was caused by "an unusually large volume of traffic across the network" in NSW. The outage took place from about 2:30 pm through late evening, and shut down electronic payments at several retailers including Caltex and Woolworths, and some banking services. In an interview with ABC News, Dominique Lamb from the National Retail Association said,
"Given both the time of day and the businesses affected, the Telstra outage certainly caused a large degree of inconvenience for both shoppers and retailers yesterday. As some shoppers would have paid with cash instead or simply delayed the purchase of essential items, such as groceries, it is still a little difficult to ascertain the exact cost to retail sales at this early stage. The amount in lost sales could be as high as $100 million for the day, however, hopefully much of it will be recouped by customers simply doing shopping today and tomorrow rather than yesterday."
Telstra said it would consider compensating businesses, and that their account executives are discussing the impact on revenues with their customers. The Telecommunications Industry Ombudsman (TIO) urged customers to contact Telstra first, but contact the TIO if their issues were unresolved.
Cyber Attacks Ruled Out by Telstra
The ATO and Telstra have faced several outages and technical issues disrupting service to customers in recent years. Twitter also had a worldwide shutdown on Thursday, July 11, which affected their stock price. It's unknown whether the Twitter outage was caused by Telstra. Telstra did rule out a cyber attack as a cause of their outage. It did affect Telstra's IP services including EFTPOS, ATM and other payment platforms.
One Problem with Going Cashless
Telstra's outage did bring to light potential issues for Australians relying on a cashless society. During the shutdown, consumers couldn't make electronic purchases, and also couldn't withdraw cash from ATMs.
Telstra's outage on Thursday highlighted potential problems of Australians increasingly relying on a cashless world. In November 2018, Reserve Bank of Australia Governor Philip Lowe stated that cash will become a niche payment sooner than people may think. The RBA reported that Australians make an average of 500 electronic payments per year. There has been a decline in cash use, however, the value of banknotes on issue has increased relative to the size of the economy. In November 2016, a survey of consumer payments based on a number of 1500 people found that although the share of payments made in cash continued to fall, case was still used for more than 1/3 of consumer payments. Cash was primarily used in transactions less than $10, and older people were more likely to hold more cash.
Information Technology Aligned With Your Business Goals?
Philantech3 is a complete IT services & IT support company working with organizations in Spokane.