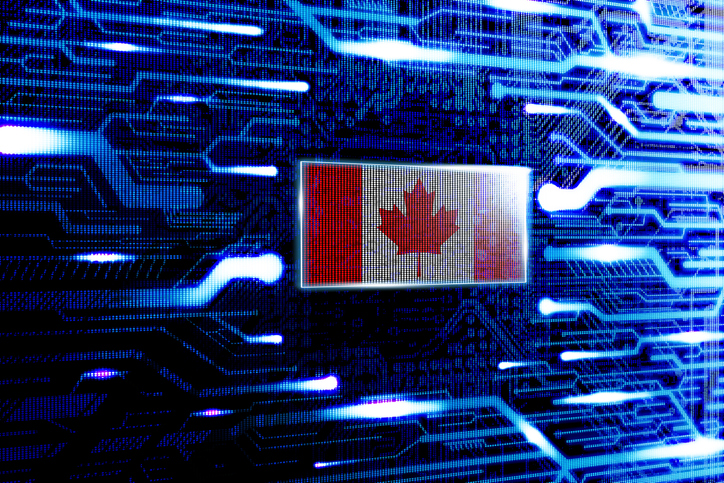 Technology is rapidly entering all areas of commerce, banking and society due to increased digital communications both in person and online. Much of the business that Canadians do every day is assisted by technology including shopping for groceries, promoting a brand and socializing with friends and family. "Data is a resource that companies use to be more productive and to be more productive and to develop better products and services, unleashing a digital revolution around the world." according to the Canadian Digital Charter website. Due to this expansion of data access worldwide, Canada has set up the Canadian Digital Charter (CDC) to ensure that "privacy is protected, data will not be misused, and companies operating in this space communicated in a simple and straightforward manner with their users." The goal is to inspire trust in the government and businesses who handle private data.
Canada's Digital Charter is Built on Ten Principles
The CDC was developed after the government conducted numerous conversations and surveys with Canadians from all walks of life. These discussions emphasized specific issues that Canadians were interested in and worried about. The result were the following ten principles that form the foundation of the CDC.
1. Universal Access:
All Canadians will have equal opportunity to participate in the digital world and the necessary tools to do so, including access, connectivity, literacy and skills.
2. Safety and Security:
Canadians will be able to rely on the integrity, authenticity and security of the services they use and should feel safe online.
3. Control and Consent:
Canadians will have control over what data they are sharing, who is using their personal data and for what purposes, and know that their privacy is protected.
4. Transparency, Portability and Interoperability:
Canadians will have clear and manageable access to their personal data and should be free to share or transfer it without undue burden.
5. Open and Modern Digital Government:
Canadians will be able to access modern digital services from the Government of Canada, which are secure and simple to use.
6. A Level Playing Field:
The Government of Canada will ensure fair competition in the online marketplace to facilitate the growth of Canadian businesses and affirm Canada's leadership on digital and data innovation, while protecting Canadian consumers from market abuses.
7. Data and Digital for Good:
The Government of Canada will ensure the ethical use of data to create value, promote openness and improve the lives of people—at home and around the world.
8. Strong Democracy:
The Government of Canada will defend freedom of expression and protect against online threats and disinformation designed to undermine the integrity of elections and democratic institutions.
9. Free from Hate and Violent Extremism:
Canadians can expect that digital platforms will not foster or disseminate hate, violent extremism or criminal content.
10. Strong Enforcement and Real Accountability:
There will be clear, meaningful penalties for violations of the laws and regulations that support these principles.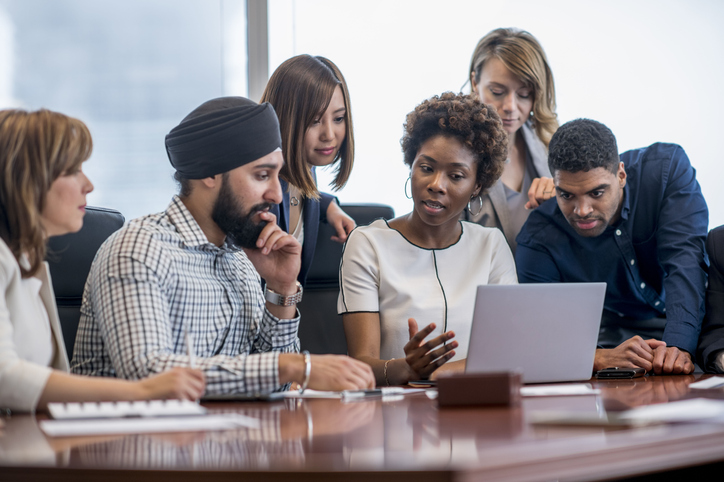 Digital Technology's Impact on Canada
The ten principles listed above clearly display the Canadian Government's vision of integrating ethics and law with digital access. In the discussions with Canadians that led to the CDC, three main issues came to the forefront.
A. How Can Canada Prepare for the Technology of the Future?
Canadians are concerned whether they will be trained for skills needed in the technology of the future. Examples of these are digital skills, including knowledge of coding, data analytics, AI, and machine learning as well as future technologies that have not yet been developed. Although not all careers require a special knowledge of technology,
Canada must instill comprehensive digital literacy and exposure to STEM skills from a young age, particularly for under-represented groups including women, Indigenous people, and people with disabilities. To build digital resilience, Canada must take a multidisciplinary approach to skills development and training that encourages a life-long learning mentality.
Other key issues include retraining workers to build skills that relate to STEM fields, and opening access to training in non-traditional formats including flexible, cost-effective options for attaining new skills in short time frames.
B. How Will Canada Support Growth of Competitive Canadian Companies?
In order for Canadian companies to be competitive on a global scale, they need to "adapt their traditional approaches, and identify, adopt and implement digital and data-driven technologies." There are several issues that are obstacles to this type of growth including most notably affordability, access for remote, rural and Indigenous communities. Canada ranks among the most expensive countries in the G7 for many telecommunication services including mobile wireless and Internet.1 Other obstacles include awareness of how technology can improve and scale business in traditional sectors, and that technology implementation isn't a "one-size-fits-all" solution. Recognition of the need for individual, personalized implementation is crucial to moving forward.
C. How Can Canada Be a Leader in the Digital Age Regarding Privacy and Trust?
The digital age has ushered in the usage of an explosion of data "helping to fuel innovations like AI, machine learning, and the Internet of things, however, the rapid acceleration of data being created, and its use as a commodity means Canada must re-evaluate the frameworks it has in place." While laws such as the Personal Information Protection and Electronic Documents Act (PIPEDA) help to keep personal data private, there needs to be an ongoing effort to keep frameworks transparent and private data protected against hacking and other data breaches.
Trust and privacy of personal data is a key element in any future growth of technology in Canada.
The issue is complex with important questions around data access, ownership, use, and the consent and controls available to both citizens and providers. . . Canada has a mature regulatory environment, however with the growing complexity of vast amounts of data flows, privacy, and cross-border markets, many Canadian companies, in particular SMEs, expressed difficulty understanding how best to comply with existing data and privacy legislation and the corresponding regulations.
To continue to protect privacy, Canada needs to modernize PIPEDA and continue to offer effective and clear guidance on privacy issues, and at the same time effectively enforce any players appropriately to build trust with Canadians.
Information Technology Aligned With Your Business Goals?
Philantech3 is a complete IT services & IT support company working with organizations in Spokane.