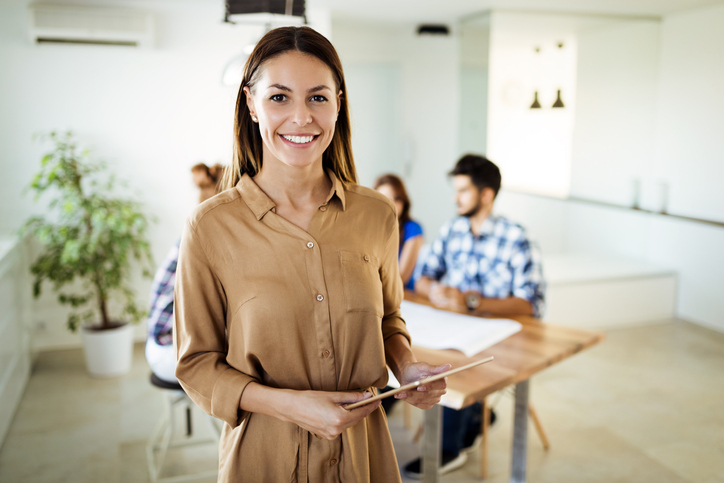 IT teams have been talking about the dangers of instant messaging since the early 2000s, but that doesn't stop business professionals from utilizing this quick n' dirty form of communication on a regular basis. Tools for business communication have come a long way in the last decade, but there are still some significant security — and human resources — concerns. While staff members love that they can leverage a business-approved way to get immediate answers to their questions, HR teams often cringe when they think about the informal nature of this type of communication. Employees tend to share information more freely over direct text message or instant messaging, saying things that they would never state directly in an email. It's all too easy to forget that instant messaging apps and text messages can be saved, copied and re-distributed just as easily as email communication. When you also consider that employees are using instant messaging programs that are less-than-secure, you have a perfect storm that can cause security breaches . . . and HR nightmares.
Not All Instant Communication Platforms Are the Same
Some instant messaging applications were specifically created for business users as a secure method of communication, but others are simply an outlet to an unknown individual on the other side of a mobile phone or computer screen. WhatsApp is a prime example of a non-secure method of business messaging, but one that is used in millions of organizations throughout the world. While fast and efficient at putting team members in contact with each other, there are serious privacy and security risks — not to mention the lack of oversight and administration from a corporate level. WhatsApp is particularly troubling as a choice, simply because it is owned by Facebook. Unfortunately, WhatsApp is also one of the most-used business messaging applications with over one billion global users, far outstripping enterprise-scale solutions such as Slack and Microsoft Teams.
Lack of Security in Text Messaging
With all of the concern around cybersecurity, it's no surprise that technology professionals are looking for ways to protect the information that is being shared throughout an organization. Whether you're sending a quick text asking for a project update or confidentially requesting an employee's information from your HR department, text messages simply aren't a secure method of business communication. Not only is it possible for someone to intercept the message, but it's also too easy to accidentally send a message to the wrong person. While sometimes this could simply mean you ask a co-worker to pick up milk on the way home (a message that was meant for a family member), you could also be in a rush and send a highly personal text or picture message to someone from work. Experts recommend utilizing a secure email or instant messaging app instead of simply sending a quick text to co-workers — and always be aware of what you're sending and where it is going. While there are a few secure ways to send text messages within your organization such as Apple's verified iMessage platform, there's still the risk of a misdirected text message.
Workers Are Seemingly Unconcerned About Security
Without ongoing conversations around security from IT and HR departments, it's unlikely that your staff will even consider that their behavior is risky. A recent Symphony Workplace Confidential survey showed that workers overwhelmingly trust their technology so much that they (mistakenly!) believe their messages are completely safe from prying eyes. They even believe that their technology department is unable to monitor their messaging platforms, and 29% of those surveyed in the U.S. and UK are perfectly comfortable sharing their personal or business details over personal email or a messaging application on a regular basis. More than 25% of these individuals admit to sharing personal details and even talking about their bosses on chat applications or via text messages. While these tools may indeed improve communication and collaboration, it's crucial that human resources professionals partner with IT leaders to ensure that there are adequate training opportunities and policies in place to protect both the organization and the individual.
Many teams adopt these instant communication platforms in an effort to cut through the clutter in their inbox, never realizing that they are potentially at risk. While text messaging and instant messaging platforms such as Slack and WhatsApp may make your HR professionals cringe, it's important to realize that they are a part of modern business. If you're not providing a secure, trusted corporate messaging program, it's likely that your staff members will simply adopt something on their own. It's worth the investigation to determine if there's a platform that will work for your business needs and staff members to help reduce the possibility of data loss or damaging and embarrassing communication dilemmas.
Information Technology Aligned With Your Business Goals?
Philantech3 is a complete IT services & IT support company working with organizations in Spokane.