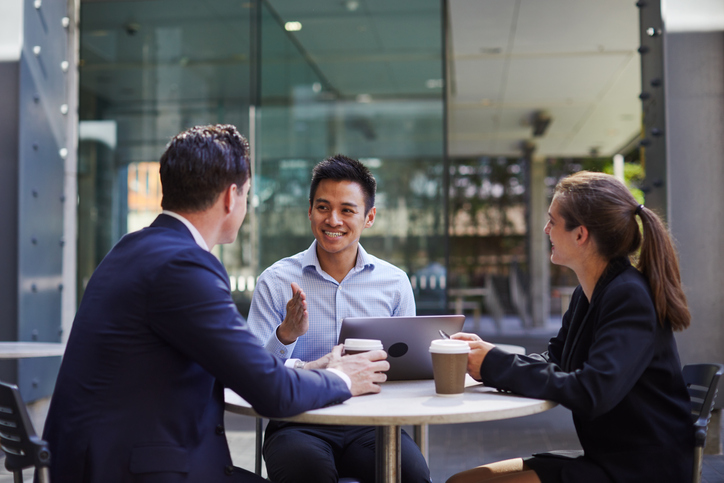 Microsoft Teams and Slack are both team collaboration applications with large percentages of the market. Both apps have their adherents, but what's most interesting about them, is that many companies use both of them in tandem. Mio, an Austin, Texas-based startup that sells software to enable communication between different messaging tools, polled 200 IT decision-makers at organisations ranging in size from hundreds to hundreds of thousands of employees. What they found out was that 91 percent of businesses use at least two messaging apps; Slack and Microsoft Teams are present in 66 percent of the organisations surveyed.
Why Do Organisations Use Both Slack and Teams?
Mio found out that companies use team collaboration apps for different reasons. A business that acquires another company that uses Slack, may leave it in place. Another reason is that certain job roles prefer specific tools. In this case, Slack is more popular with tech-heavy roles.
IT decision-makers try to accommodate their engineering teams who love Slack, at the same time, standardising the majority of the company with usage of Microsoft Teams. This dynamic matches recent trends in enterprise messaging with specific tools used for varying needs. Developer teams often use Slack, but then select Teams for a company-wide rollout because it meshes with Office 365.
Sometimes messaging apps are adopted without any corporate input. A work group may adopt Slack without checking with their IT department. In fact, there are companies that have more than four team collaboration tools being used simultaneously.
Which App is Used the Most Often?
Slack is the most widely used app, according to the results of Mio's survey. 65 percent of companies surveyed use it. Skype for Business comes in second place with 61 percent, and Microsoft Teams is in third place right behind with 59 percent. Slack, which just went public on the NYSE, has over 10 million daily active users and 85,000 paid customers. The survey's respondents cited Slack as being the most user-friendly with 31 percent, while Microsoft Teams came in third behind Cisco's Webex Teams, cited at 21 percent by respondents.
Results from the survey also indicate that Slack is doing very well with large business, usually Microsoft's core market. 75% of companies with more than 10,000 employees said they use Slack.
Which Companies Use Microsoft Teams?
Microsoft Teams came out in 2017 and it's been distributed widely within Office 365 subscriptions. Over 500,000 organisations use Teams, although the company doesn't break out active user figures. Microsoft Teams has grown quickly, beyond the experimental stages. Large-scale deployments of Teams have occurred in Microsoft's large enterprise customer base.
What Issues Crop Up with Multiple-App Usage?
One of the biggest issues with multiple application usage within the same company is interoperability challenges. So far, there aren't a lot of choices to communicate between apps. One company, 8×8, lets users communicate with different apps through their X-Series team chat platform. However, at this point there is no way to communicate with external chat applications natively. Without this, often employees can't talk to each other.
Without global communication within a company, decision-making gets slowed down, productivity decreases, and inefficiencies occur. It's important for IT to be aware of potential problems. As long as different apps are used for different use cases, the system will work. However, if every team has a unique way of communicating, chaos can ensue. More than one team can be working on the same project without knowing about each other.
How Difficult is it to Migrate Users to a New Messaging App?
Moving users from one messaging app to another can be a huge project. Consolidating apps requires best practices regarding content, because there is no way to pull up content from one app to another.
Information Technology Aligned With Your Business Goals?
Philantech3 is a complete IT services & IT support company working with organizations in Spokane.