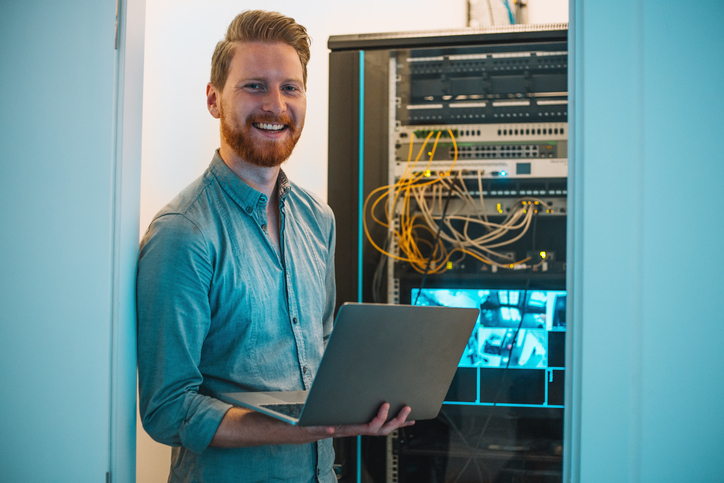 Small Business Owner? How to Choose Tech Support
It is an unfortunate truth that many small businesses assume they don't need to outsource their IT needs to a professional IT company.
This couldn't be further from the truth. In fact, small businesses desperately need IT support — often, because they won't have the resources to staff an in-house IT department.
Fortunately, IT companies generally offer support contracts that can work in a small business's favor. Your company will be able to choose the level of support you specifically need. If you only require IT services occasionally, for troubleshooting network problems or setting up new software, for example, you can choose a low-level contract that won't cost much. If you're looking for more comprehensive coverage, you can always scale up.
Here are some other important tips to consider when choosing tech support for your small business.
Consider what type of fee structure you prefer.
IT companies generally offer two different types of fee structures:
A flat fee due monthly, biannually, or annually
A pay-as-you-go structure
Every business is different, but it is possible (and maybe even likely) that your small business won't benefit from a flat fee payment structure.
This is because you may not actually end up needing the extent of services that a flat fee structure is best for. Larger businesses, certainly, will need to contact and get help from their IT company regularly every week or month. In fact, these companies often have in-house IT. But If your small business only uses IT minimally (for example, just for your website or for inventory ordering, etc.), you won't use enough of your support package, and paying the flat-rate fee will get expensive.
On the other hand, we must note that niche industries may require a lot of IT tech support — even if your business is small. If this is the case for you, a flat rate monthly or biannual fee could be beneficial.
Look for IT companies who've been in the industry a while.
Brand-new IT companies often nab customers by claiming to know the latest trends in IT and how to best handle the most recent wave of cyberattacks. While these are both areas to be concerned about, as a local business or one that's just starting out, these benefits (if they are actually true in the first place) may not be particularly beneficial to you.
As a small business, you basically want reliable IT support for basic security monitoring, troubleshooting, and possible software or hardware recommendations and/or setups. For this reason, it's important to search for an IT company that is local and has been in the industry for a long period of time. This means they have the experience, which is exactly what you want. Ask the IT companies you are considering to speak with clients they've worked with for a long time so that you can get a handle on the kind of support you'll be receiving from them.
Find an IT company that can help you grow.
Most small businesses are looking for ways to grow. If this is the case for your business, you should start looking for an IT company who can scale up your services when you eventually need them.
We've already stated the importance of having several payment options when it comes to your service level needs. This also comes in handy as you look toward the future of your business. While now, you may prefer a pay-as-you-go structure, you should work with an IT company who offers bigger, broader, flat-rate packages too. The extent of their services should also run the gamut.
With this in mind, also remember that an enormous IT company who won't be able to provide personalized support to your niche industry isn't generally recommended. The potential for scalability down the line is key here.
While you may assume that larger businesses are the ones who need all the major tech support, small businesses require IT expertise as well. It's true that your IT needs may not currently match that of a mid- or large-size enterprise, but investing in the hire of an IT company will surely boost your business's success as you grow and expand.
Use the simple tips above to locate the optimal IT company for your small business. We're positive you'll see the benefits of a good hire right away.
Information Technology Aligned With Your Business Goals?
Philantech3 is a complete IT services & IT support company working with organizations in Spokane.