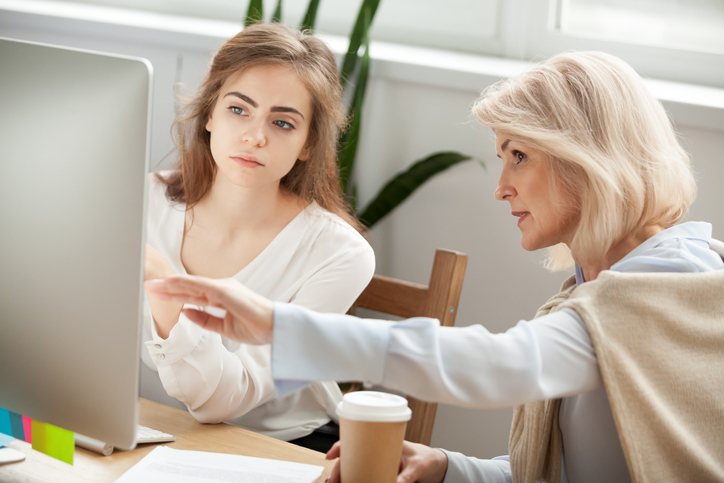 Without the ability to quickly and easily access the right business productivity software, your office is likely to come grinding to a halt. The basic tools and functionality that businesspeople utilize throughout the world are something that we are so used to we often forget it is there — until something happens and it's not working! With the latest release of updates to the perennial favorite Microsoft Office suite of software, there are two key options for obtaining licenses and many businesses struggle to determine which is right for their needs. While the core functions of the platforms are nearly identical, there are significant differences in the pricing models as well as how often you receive updates to the software. This quick overview will help you select between the two primary options for Microsoft Office based on your current needs and where your business is headed in the future.
What Is the Difference Between Microsoft Office 365 and Office 2019?
There are a few key differences between the two versions of this most popular business productivity software suite. Office 2019 provides the core functionality of Microsoft Outlook, Access, Excel, Word, PowerPoint and OneNote. This perpetual, on-premise license is valid for a single device and named user. While transferrable, this more traditional license model does have some serious limitations. You won't receive support, you won't receive improvements and you'll be missing some of the cool new AI and cloud features. What you gain is a one-time purchase of software that your business can safely use for years.
With Office 365, Microsoft generously provides a set amount of storage space per license and the licenses are valid for up to 5 total devices so you're able to work with more flexibility. This includes fully-featured mobile versions of the popular Office software as well as real-time collaboration tools and Skype minutes. New features, patches and bug fixes are dropped on a regular schedule and there are several different plans available so you can select the one that most closely meets your needs.
Which Microsoft Office Option is Best for Startups?
Startup businesses are often running lean and mean, making it difficult to make an early investment in business software. With Microsoft Office 365, you're able to make a smaller monthly investment in your business software, while funneling any additional funds back into growing your business and attracting customers. Microsoft offers several attractive options for businesses that are just getting started, such as their Microsoft 365 solution, that brings together office productivity software plus Windows platform, cybersecurity options and device management. With a monthly or annual subscription, you will always have the right number of licenses as your business grows and won't be overpaying for licenses that you're not quite ready for yet.
Which Microsoft Office Option is Best for Small Businesses?
While it's relatively easy to make a selection for business startups, small businesses might find that there's a slightly different value proposition to consider. Some businesses are small simply because they're in a period of growth and are still scaling up, while others are mature businesses that are considered small by design. If your small business is still in growth mode — regardless of the age of your business — you might be better off selecting Microsoft Office 365 or Microsoft 365 to support all of your business needs. These scalable solutions receive updates in real-time as they're released and ensure that you are fully covered for all upgrades in the future.
Small businesses that are stable in size and have a fair amount of upfront capital available for purchase may find that the perpetual license option with Microsoft Office 2019 is more attractive. While you're still receiving the full desktop versions of all the office software that your team needs to be productive, you can save money over time as many businesses keep their Office suite for multiple years without an upgrade. This isn't necessarily recommended, even though critical security patches will still come through. You might be missing out on new functionality that will help your business move more swiftly or collaborate more cleanly internally and with external customers.
Which Microsoft Office Option is Best for Mid-Size Businesses?
Businesses that are in a stable growth pattern often reach for the more flexible software alternative that leaves resources free to re-invest in the business — Microsoft Office 365. As organizations mature, they are more likely to be multi-site and have more complex needs for management of their licensing, and also the added complexity involved with a larger pool of staff members. With Office 2019, some staff may find that the options are too limiting such as the inability to utilize popular programs on their platform of choice. Windows 10 and MacOS are the only two operating systems supported with Microsoft 2019, and customer support is not available. When you contrast that with the full support for Office 365 and the flexibility to also utilize older Windows operating systems, mid-size businesses may find that Office 365 is a better value for their organization.
There are no hard and fast rules about which solution is right for your business. If your organization runs on multiple platforms with professionals who need to be productive regardless of their physical location, Office 365 may be a better fit. More traditional office settings where there are limited changes and a fair amount of capital to invest may discover that Office 2019 perfectly suits their needs. Microsoft Office is still the choice for the vast majority of business users throughout the world, meaning new employees will be comfortable — and productive — right away.
Information Technology Aligned With Your Business Goals?
Philantech3 is a complete IT services & IT support company working with organizations in Spokane.