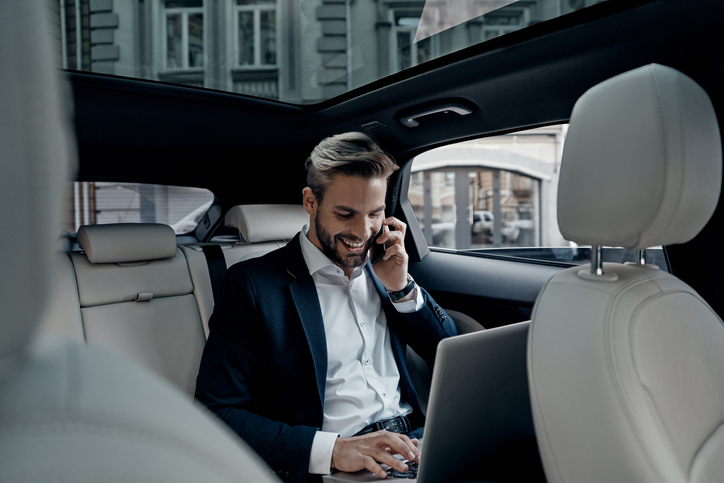 Have you been searching for a better way to organize your travel plans, reservations, and itineraries? You're tired of looking through your email for separate flight, hotel, and car reservations and want a central place where you can instantly access all the information. A smartphone travel app is a convenient and efficient way you can get organized, find nearby attractions, and find suggestions of things to see based on your destination. However, you're also wondering which app you will get the most use out of and which one will prove to be the most reliable. Google Trips and TripIt are two popular travel apps that allow you to plan ahead and access all of the information you need in one place. Before you decide which app is best for you, you'll want to ask yourself a few questions.
Things You Need to Consider
Similar to other Google services and apps, Google Trips works with an existing Gmail account. If you already have a Gmail account or are planning on signing up for one, Google Trips will automatically gather your travel itineraries and reservation confirmations from your email's inbox. TripIt offers both a free and paid version of the app, but you will need to forward your reservation emails to the app so it can add them. You can also manually add in the information to either app, but if you prefer the convenience of an app being able to automatically sync your data, Google Trips will be a better fit.
If you're a fan of alerts and reminders, you can enable several different types of alerts within TripIt. Do you need reminders of when to check in for your flight, when you can check into your hotel room, and when to pick up your rental car? TripIt can remind you of all of these and keep your trip on schedule. The app will even alert you to any flight status changes and prompt you when it's time to leave for the airport. TripIt's notifications can also let you know when you've shared the details of your trip with others and when you've received new reservations in your email.
Google Trips has an offline mode you can use to access your trip's information even when you're not able to connect to Wi-Fi or a wireless carrier's network. If you're traveling to a remote area or a destination with unreliable cell service, you can still pull up details about your destination. The app integrates with Google Maps and individual contributors' information about tourist attractions, restaurants, shopping, transportation, historical sites, and local parks. You can gather information about available discounts on dining, tours, events, and transportation using the app's discount tab. You can also organize places or sites you would like to visit using Google Trip's saved places feature.
Availability and Advantages
Whether you have an Android or an iPhone, you can use either app. Both Google Trip and TripIt are available for both types of phones. You can download and install the apps from the Google Play Store or Apple's App Store. If you want to try both apps out to see which one you like the best, you can. Both of them will work without causing any compatability issues.
While you will find Google Trip easier to use and more of a personalized destination guidebook, TripIt's robust itinerary features will let you add other travelers to your trip. These travelers can offer suggestions and make edits, which is helpful if you're traveling in pairs or with a group. Google Trip offers a streamlined experience, but TripIt offers added customization tools. Both apps offer you a way to organize and keep track of your travel plans, without having to dig through multiple reservation details and manually map out your departures and arrivals. You can try each one without any commitment or risk.
Information Technology Aligned With Your Business Goals?
Philantech3 is a complete IT services & IT support company working with organizations in Spokane.